About Party Poker
Party Poker is a name that is recognised across the poker world, as one of the original leading online poker rooms it played a large part in shaping the way internet poker is played today.
Unfortunately Party took a big hit when, following law changes in the USA, they were forced to stop accepting players from that country. This eliminated a large portion of their player base overnight and they have been rebuilding ever since.
Now having merged with internet betting giant BWIN and with regulation of online poker in the USA slowly rolling out, Party is once again at the forefront of that and I expect to see them grow rapidly again in the USA.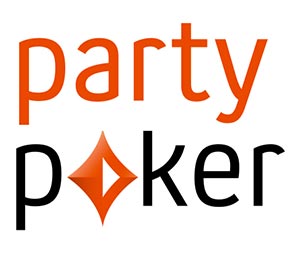 All Poker Professor players get a 100% deposit bonus up to $500
Play the latest craze of "Fast Fold" poker with Party's "FastForward"
Accept poker missions and challenges to earn achievements and prizes exclusively on Party Poker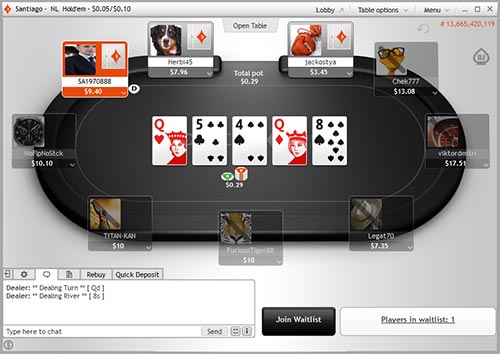 Software & Graphics
Party Poker has recently been through a complete re-branding exercise, and the result is a very clean and tidy colour and brand structure. This is carried through to their software which has also been rebuilt from the ground up.
The software is simple and clean and has all the features you would expect from one of the leading online poker operators. The graphics are not overly impressive but the software runs smoothly and the graphics are reasonably pleasing to the eye.
Party Poker allows you to play an unlimited number of tables at the same time and the software deals with multi-tabling very well. The software also provides all the usual features such as player notes and hand histories and it also supports features that are not so common such as deal making (on the final table of tournaments) and the "Auto-Resize" option which will take all open tables and resize them to all fit on your screen at the same time which is excellent for when you are multi-tabling.
The new software has a distinct social networking feel to it, with a section where you can add friends and see what they are up to and another section where you can accept poker "missions" and "challenges" in order to earn achievement badges and prizes.
The only let down to the software in my eyes is the lobby where you cannot resize the windows. Everything feels very cramped and it's a strain to look through the tables to select one. This is compensated slightly by being able to alter the layout of the lobby and to filter out unwanted game types / stakes but the lobby still feels cramped and is something I feel could be improved.
Party Poker is available for both Windows and Apple Mac and is also available for mobile devices on both the Apple App Store for iPad and iPhone and on the Android Store for Android devices.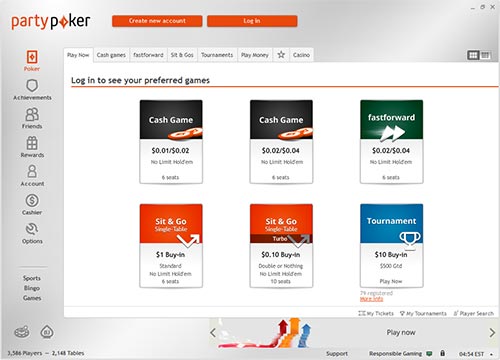 Game Availability
Player Traffic
Party Poker used to be the largest online poker room but has dropped back in the rankings since they were forced to stop accepting players from the USA after law changes there.
Since then they have slowly re-built and are now well positioned as 5th in the player traffic rankings and you will find an average of 3474 players online during peak times.
Party Poker is also at the forefront of new online poker regulation in the USA, and as this is rolled out state by state you can be sure that with Party's reputation amongst US players from the old days will ensure that they recapture a large part of that key market over the next few years.
Game Variety
You will find all of the popular types of Poker at Party Poker with Texas Holdem, Omaha, Omaha Hi/Lo, 7 Card Stud, 7 Card Stud Hi/Lo, Sit & Go Tournaments, Multi-Table Tournaments, Casino Games, Sports Betting, Bingo all enjoying high player volumes.
Party doesn't offer some of the more rare variations of poker, and this is probably a wise choice since I doubt they would have the traffic to support less popular games so for the majority of players this isn't an issue.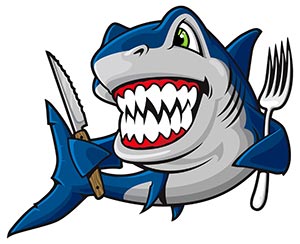 Player Toughness
Player Toughness is a mixed bag at Party Poker. On the one hand they have a regular influx of novice players from the other Party Gaming brands like Party Bingo and Party Casino, which leads to some good hunting ground at the lower stakes tables.
However on the other side is a player base of regular poker players left over from the days that Party was the leading online poker room, and all regular players had an account there for the big tournaments and action tables.
So what this means is that I would probably rate player toughness as average, and you will need to filter the players you are up against to work out which are the novice players that are going to hand their money over to you and which are the more experienced players you should keep more of an eye on.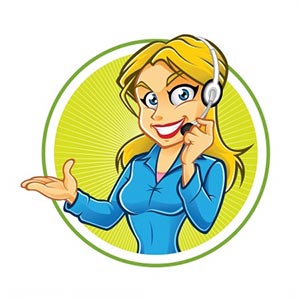 Customer Friendliness
Customer Support
The support service offered by Party Poker is excellent. They offer a 24 hour phone and email support service which is on hand to resolve your problems quickly and efficiently. I tested out both email and phone support and got good results with both.
A large part of this service is outsourced to non English speaking countries however the level of spoken English is OK and they have good knowledge with procedures in place to escalate tickets back to Party if required.
Deposit / Withdrawal Options
Party Poker offers most common forms of deposit such as online eWallets and popular credit and debit cards. Full details are included in the data section of this review.
The deposit process is very fast and when I deposited with Neteller, the funds were in my account within seconds and available to use at the tables.
Withdrawals can be made using the same methods and again a withdrawal back to my Neteller account was back in my account within 24 hours.
Rake
Download and use of the Party Poker software is free so the way that they make money is by charging a fee on each pot, this is called the "rake" – think of it like a commission they charge.
The rake is actually very good and amongst the best that I have seen, with 1 cent per 20 cents in the pot being raked up to a maximum of $1 per hand at low stakes tables, with the maximum raising to $3 at the mid and higher stakes tables.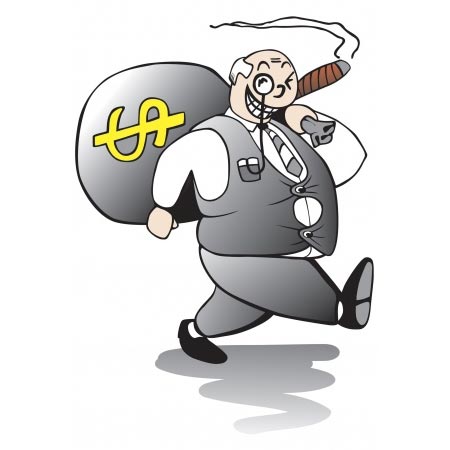 Bonus / Promotions
We have a good relationship with Party Poker and any Player from the Poker Professor Community who signs up to Party using any link on Poker Professor gets an excellent welcome bonus.
First Deposit Bonus
As a new player you will get a good first deposit bonus of 100% up to $500.
It's easy to claim, just make your first deposit at the cashier once you have downloaded the software and the bonus will automatically be applied. You will have to play poker to "clear" you bonus, which you do by accumulating player points, you will get 1 point for every $2 at the poker table and you need 8 points to claim $1 of your bonus amount.
Missions and Achievements
Part of Party Poker's social brand is this fun new promotion for players. There are various poker "missions" and "challenges" which you can choose to accept. If you successfully achieve the mission then you will be awarded an achievement badge to show off to your friends but perhaps more importantly these will count towards points and prize awards.
Player Promotions
Each time you play on Party Poker tables you will be rewarded with player points which are not only used to clear your bonus, but also can be used to earn rewards.
Party also run a number of big guaranteed prize pools tournaments, the biggest of which is the Sunday $200k guaranteed tournament. There are also a number of satellite tournaments that run which allow you to win entry into a big land based live poker tournament such as World Poker Tour (WPT) seats worth up to $20k each.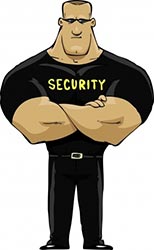 Security
Party Poker provides the highest levels of security as you would expect from such a big public limited company. It is a public company under intense scrutiny from the London Stock Exchange and also licensed and regulated by the tough Gibraltar (UK) Gaming Commission.
They use 128 bit encryption to ensure the security and privacy of your data and transactions and table statistics and hand histories are always available at any time by simply requesting them with one easy click from the software.
There is also anti-collusion monitoring to ensure that cheaters are not allowed. I really don't think you have anything to worry about in terms of security at Party Poker.
HITS
Good, clean and quick software and I like the re-branding they have done recently
The Poker Missions and Challenges add a nice extra dimension
Safe and Secure as a well established and well regulated UK public company
At the forefront of poker regulation in the USA which means they can only grow
MISSES
Limited player traffic at some games in off peak times
Cramped Lobby can make navigating games difficult
Only Texas Holdem, Omaha and 7 Card Stud offered
Good number of regular players means only an average player toughness
Support The Poker Professor Community
If you have benefited from the free content we produce on Poker Professor then we kindly ask that you support the Poker Professor Community. The more support we receive, the more great free content we can produce.

Sign up to Poker Rooms using the links on Poker Professor

Like or Share an article or course you enjoyed

Link to us and recommend us from your Blog, Website or Forum accounts