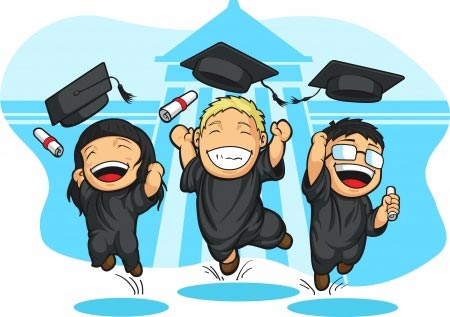 Congratulations – You've Graduated
Congratulations, you've completed the How to Win at Poker Course. We really hope that you have enjoyed taking part in this course and that you have really felt the benefit and noticed a huge improvement in your game.
If you have followed this course fully then you have turned your initial $25 stake into a bankroll of $1,000 which will allow you to reserve your seat on the higher stakes tables permanently, you are now a winning poker player, and where you go from here is up to you.
Course Review:
What have you Learnt?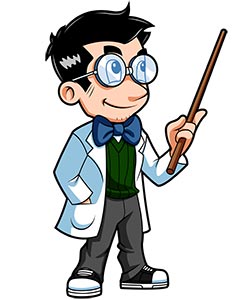 How to choose the most profitable online poker site and how to find the table where all the bad players are.
How to manage your bankroll correctly.
A killer strategy for playing before the flop and which starting hands to play
The approach and thought process to use after the flop, and on the turn / river.
Tools you can use to help make logical poker decisions
Bet types and moves you can use to get the upper hand on your opponents
How to get into the minds of your opponents to work out what they have and their intentions
Carry on Moving to the Next Level
You have now completed your Poker Bankroll Challenge however it is now up to you to continue to push yourself to improve your game and keep moving to the next level just as we have guided you throughout this course.
You can stay at these stake levels or you can continue to build your stake levels up to the higher stake levels. By all means continue to increase your stakes levels as you feel comfortable to do so and as your growing bankroll will support, but do not be the fish out of water and do not play above your head.
Remember the golden rules of bankroll management and stick to them – otherwise you will lose the $1,000 bankroll you have just earned much faster than you got it.
Stake Level
Sit Down With
Bankroll Required
(5% or 10% Rule)
$0.50 / $1
$100
$1,000 to $2,000
$1 / $2
$200
$2,000 to $4,000
$2 / $4
$400
$4,000 to $8,000
$3 / $6
$600
$6,000 to $12,000
$5 / $10
$1,000
$10,000 to $20,000
Feedback
We love to hear feedback, that's how we know what we're doing right or wrong. If you have any feedback for the course, or you would like to leave a testimonial so we can add it to the website then please use our contact us form. We would be happy to hear your opinions, both good and bad.
Support The Poker Professor Community
If you have benefited from the free content we produce on Poker Professor then we kindly ask that you support the Poker Professor Community. The more support we receive, the more great free content we can produce.

Sign up to Poker Rooms using the links on Poker Professor

Like or Share an article or course you enjoyed

Link to us and recommend us from your Blog, Website or Forum accounts