Poker Test: End of Course Exam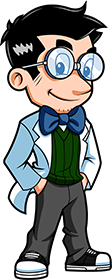 Well Done on reaching the end of the course. So, do you think you have what it takes to ace our end of course exam? Well lets see how you can do!
This exam will bring together all the lessons you have learned about throughout the course and will test your understanding of them all.
As usual don't be intimidated, there is no pressure and you can resit the test as many times as you like. It's purpose is really to show you if there are any areas that you need to revisit, or whether you are a future poker star in the making and have nailed this course.
There are 22 questions to answer covering all of the main subjects covered in the course. You'll have a total of 25 minutes to complete the test and we'll provide you with an instant grade and feedback as soon as you click submit at the end of the exam.
Good Luck!
This quiz must be completed in 25 minutes.
Click here to start the quiz
---